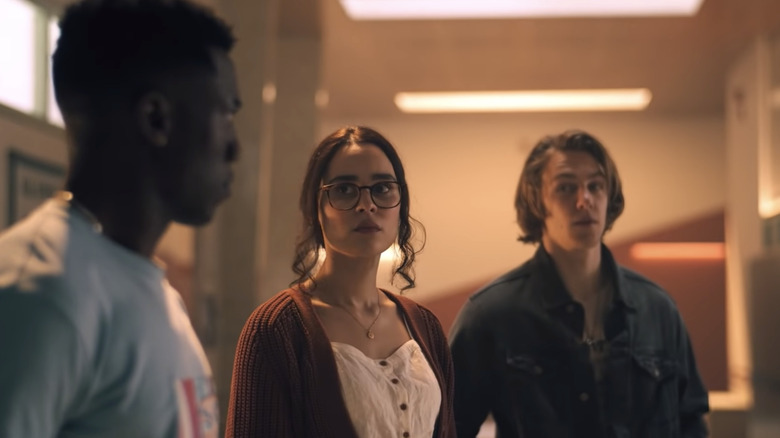 (Welcome to ...And More, our no-frills, zero B.S. guide to when and where you can watch upcoming movies and shows, and everything else you could possibly stand to know.)
Halloween is just around the corner and Peacock is ready with a brand new series filled with teen screams. Based on Karen M. McManus's New York Times best-selling novel of the same name, "One of Us is Lying" is a high school whodunnit in the vein of "The Breakfast Club" if it were a murder mystery. Here's everything you need to know about the upcoming series, "One of Us is Lying," before its release.
What Is One Of Us Is Lying About?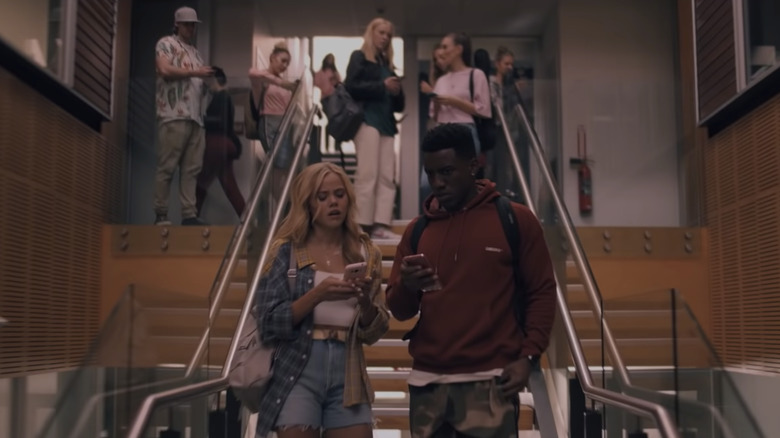 Five students walk into detention, but only four walk out alive. It would appear that Simon's death was an accident caused by a tragically fatal peanut allergy, but considering Simon runs a gossip app and has bragged about having enough dirt on the other students to ruin their lives forever, the four remaining students have a motive. Was Simon's death really an accident, or was someone willing to kill in order to keep their secrets protected?
One Of Us Is Lying Release Date And Where You Can Watch It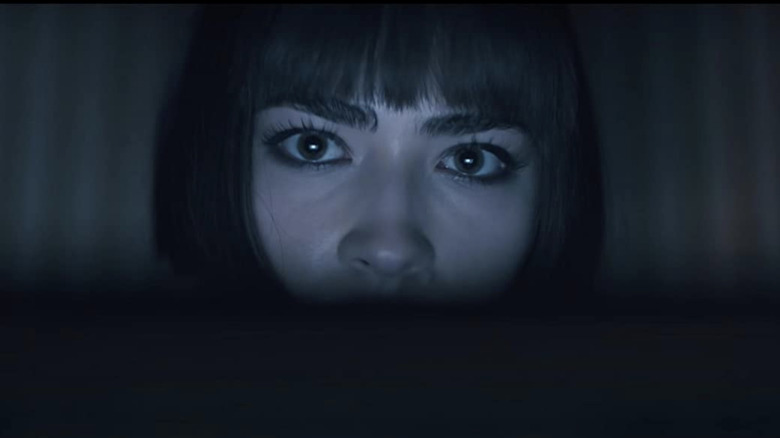 "One of Us is Lying" is creeping ever so closely with a release date of October 7, 2021. The show's release schedule is staggered with the first three episodes being released on October 7, episodes four through six dropping on October 14, and the final two episodes becoming available on October 21.
Who Stars On One Of Us Is Lying?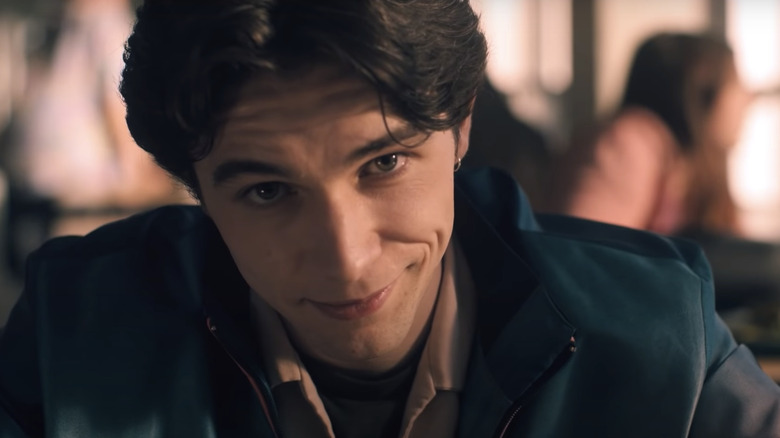 "One of Us is Lying" stars Annalisa Cochrane as Addy, Chibuikem Uche as Cooper, Marianly Tejada as Bronwyn, Cooper van Grootel as Nate, Barrett Carnahan as Jake, Melissa Collazo as Maeve, Jessica McLeod as Janae, Zenia Marshall as Keely, Sara Thompson as Vanessa Martin, Bobb-Semple as Evan, Andre Anthony as Kris, JayR Tinaco as Yumiko (aka Miko), and Mark McKenna plays the mysteriously murdered Simon. Author Karen M. McManus took to Instagram to highlight the cast members that the press releases didn't include.
One Of Us Is Lying Director, Crew, And More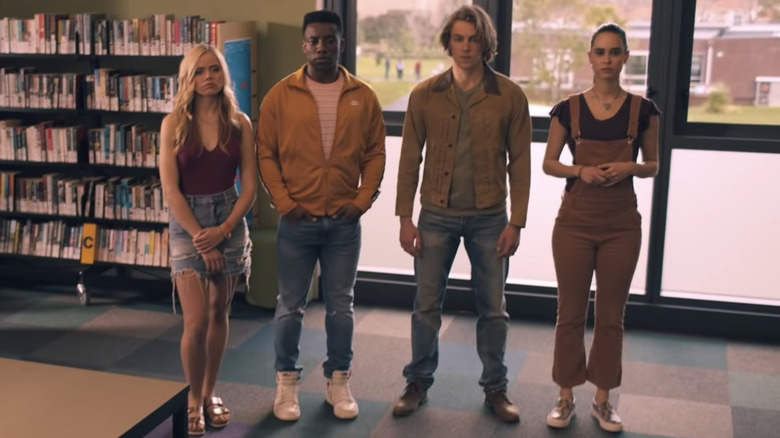 Spanish writer Darío Madrona serves as showrunner and executive producer, and audiences may him from his work on "Elite," "Vive cantando," and "Los elegidos." The series is being produced by UCP, a division of Universal Studio Group. The pilot was written by Erica Saleh who also serves as an executive producer. The series is also executive produced by John Sacchi and Matt Groesch of 5 More Minutes Productions who developed the pilot. The pilot was directed and produced by Jennifer Morrison.
Read this next: 'One Of Us Is Lying': The YA Mystery Novel Is Becoming A Peacock Series
The post One of Us is Lying: Release Date, Cast, and More appeared first on /Film.