You always want what you can't have — especially when it comes to beauty products. That's why we're getting the inside scoop from your favorite retailers on what's selling out right now, how to sign up for waitlists, and where to go to find the next best thing. Because if everyone's buying it, you know it has to be good.
It seems that washing your hair these days has gone the way of frosted tips and butterfly clips — as in, it's totally passé. Folks just simply don't want to do it, and now they have hundreds of products that make avoiding the task that much easier. But dry shampoo (whether it be a paste, foam, or spray) can only do so much. And when you're hitting the third or fourth day of dirty, lifeless, droopy hair, volume spray can be the difference between an extra day and having to dedicate your time and energy to shampooing, conditioning, and drying your hair.
Volume sprays are one of those products you might not see the point of until you give it a try yourself. But Sephora consumers clearly have, because they've wiped the stock of IGK's 30,000 Feet Volume Spray clean. Not to be confused with dry shampoo, volumizing powders like this one are designed to quickly inject a little lifting action to your roots. They'll also provide grittiness, texture, and more hold than a traditional dry shampoo, which is what makes them such great finishing products. This one in particular employs a mixture of bentonite clay and silica to rough up hair, while providing some (we repeat: some) oil absorption.
IGK's Volume Spray may be sold out at Sephora, but if you're willing to make your purchase online, it's still available at on the brand's e-commerce site. Looking for another option? Keep on scrolling for our favorite volumizing products at every price point.
Read These Stories Next:
12 Before & After Photos That Show How Important Your Hair Part Is
I Drank A Gallon Of Water A Day For Better Skin & Here's What Happened
This Eye-Makeup Trend Is Going To Be Huge & It's SO Easy To Copy
Carefully spray a couple puffs of this stuff into your roots and massage for instant lift. Pro tip: Try turning your head upside down and zhuzhing for even more volume.
IGK
, $32, available at
Sephora
Our senior beauty editor Lexy Lebsack cites Sachajuan's Volume Powder as one of her favorite styling products thanks to its root-lifting, slightly oil-absorbing formula. Fair warning though, this stuff has ridiculous hold. "If you overdo it, you legit cannot get your fingers through your hair," she says. "But that's a good thing because a little goes a long way, which means you get more styling powder from one can."
Sachajuan
, $35, available at
Sephora
A couple taps of this lightweight powder will instantly revive even the flattest of strands. We've noticed it does need a little more massaging due to its stark-white coloring (especially if you have dark hair), but at $12 a pop, it's a cheaper option for those new to the concept.
Unlike Sachajuan and IGK's option, this lightweight powder will give you subtler volume thanks to its powder-to-cream formula. Emulsify a couple taps of the powder in your hands and rake into your roots for extra volume and a matte texture.
Ever sprayed volumizing powder or dry shampoo into your hair, only to have it end up on your cheek? This one has an applicator that makes it easy to put it exactly where it should be.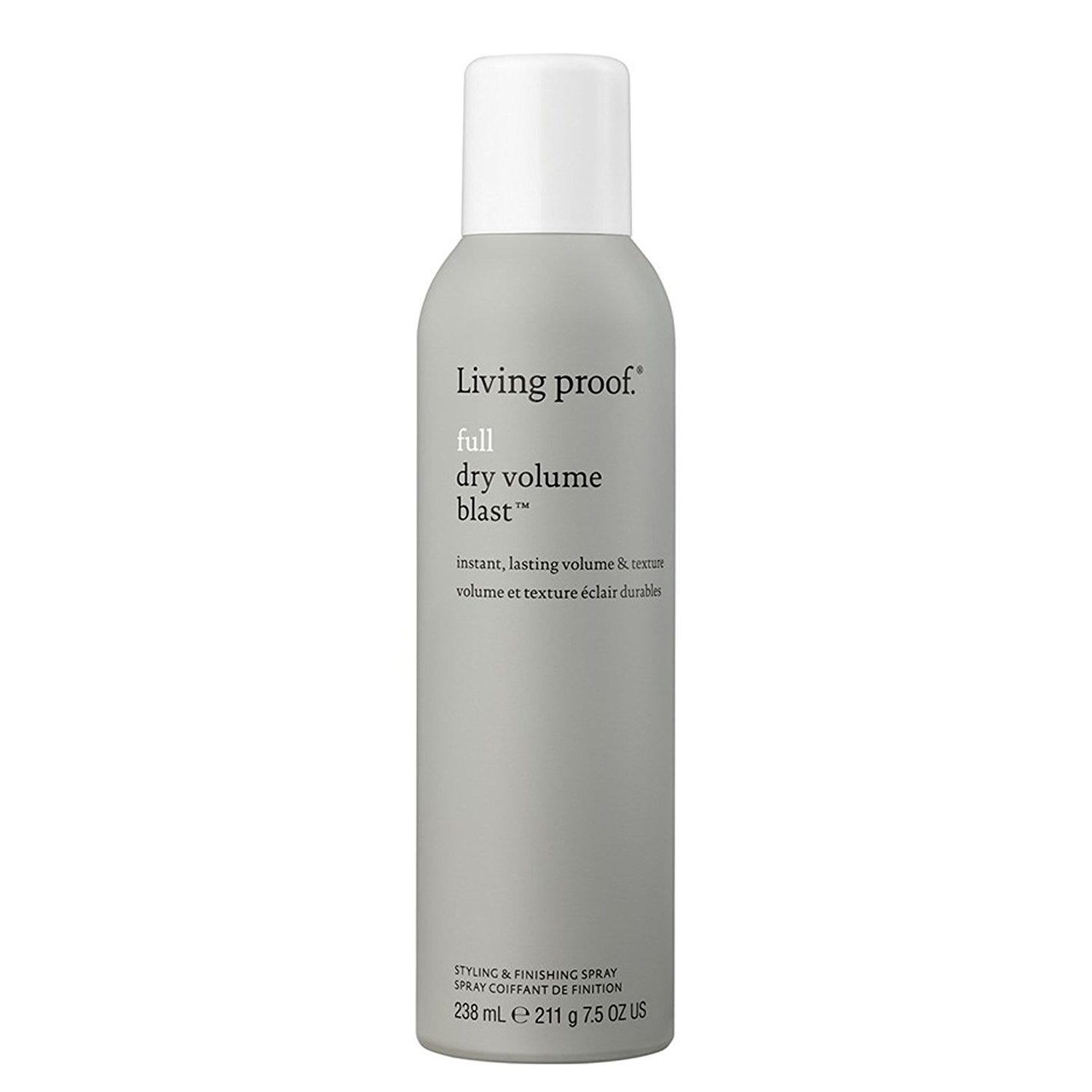 If the idea of gritty hair scares you, reach for this volume spray instead of a powder. It won't provide the same piece-y texture, but it will give you subtle volume. The best part? Once the aerosol spray has dried in your roots, you won't be able to feel it.
Living Proof
, $29, available at
Sephora
Like this post? There's more. Get tons of beauty tips, tutorials, and news on the Refinery29 Beauty Facebook page. Like us on Facebook — we'll see you there!
Like what you see? How about some more R29 goodness, right here?
Olaplex Vs Smartbond: Which Treatment Will Actually Repair Your Hair?
This New Product Guarantees Tousled, Beachy Waves Without The Crunch
The One Hairstyle You're About To See At Every Music Festival